Reducing Home Clutter with a Storage Unit
Published on 3/16/2020
Cleaning and reorganizing your home can be a difficult and stressful process, especially if you have to deal with a lot of clutter. Old belongings, while they may be important to you, can take up a lot of space in garages and attics. A good way to help clear up the space in your home, while still holding onto your items and keeping them close by, is to rent a storage unit. These work great for holding onto your belongings that might not be the most important things in your house, but still hold sentimental value. Here are several items you may have in your home that could go into storage:
Collections: Whether you collect coins, comic books, records, or lunch boxes, a serious collection can take up a lot of space in your home. While they may be fun to look at and admire, they may not be items you use daily. So keeping them in a clean, secure storage unit may be a great option.
Seasonal Outdoor Gear: If you live in an area that sees seasonal weather changes, a storage unit is a perfect place to keep your winter gear. Large winter coats, hats and gloves will sit in your home for six to eight months until it gets cold again. And what about your skis, snowboard and similar items? Place them in your storage unit until winter comes around again.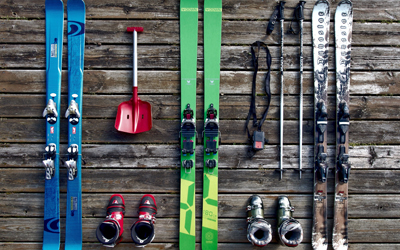 Old Documents: Bills, old school papers, tax forms, birth certificates, and other documents can clutter your home office. Whether they're personal documents or related to your business, it's important to hold onto them. File them away in cabinets or boxes in a storage unit where they'll be readily available when you need them.
Decorations: After taking down your holiday decorations, it can be difficult to find a place to keep them. Put Santa and all his reindeer into your storage unit where they'll be safe and out of your way until Christmas rolls around the following year.
Toys: At some point, your children are going to outgrow those action figures or play sets they love so much. If they are keepsakes you want to hold onto, but need the space in your home for something else, store them in your unit for future grandchildren to enjoy.
Clothes: If there's a piece of clothing you haven't worn in a while, but can't bring yourself to throw out, there's no better place to put it than a storage unit. Freeing up room in your closet will allow you to update your wardrobe while still hanging onto your old clothes, so they can be worn or handed down later.
Take a look around your home, basement and garage for any of the items mentioned above. Wouldn't it be great to free up space and live clutter-free? Give our team a call today! Whether you've got a cabinet full of documents or dozens of decorations, we'll help find the perfect size storage unit to fit your needs.